This section shows selected current billboard and out-of-home media specials in the greater Los Angeles area.  Contact us right away for photo sheets, rates and additional information on any of the specials listed.  These deals are highly time sensitive, subject to prior sale and won't last long, so contact us right away.
Please note that this section shows only a limited number of specially discounted opportunities; we can provide many others.  Please contact us for the latest special deals on billboards and media packages that meet the goals, objectives and budget of your desired campaign.
405 San Diego Freeway near LAX – Between Century & Manchester – Oversized Wallscape Billboard:
Head-on view to drivers heading north from LAX toward L.A.'s Westside in an area often slowed by heavy traffic.  Shows to 2,000,000+ people weekly on the busiest and most congested freeway in the United States, and L.A.'s most desired freeway by advertisers!  This unit has a "dual read" with great visibility from both the freeway and La Cienega Blvd, and features a massive ad space of 844 sq. ft. (more than 25% larger than a standard full-size billboard). 
Highly discounted rate compared to other billboards in the same area, where availability of ad space is extremely limited or non-existent.  This is a unique opportunity for an advertiser to lock in a truly below-market rate for long term (or short term).  Contact us immediately for pricing and updated availability. 
Click here to download photo sheet (3-page PDF)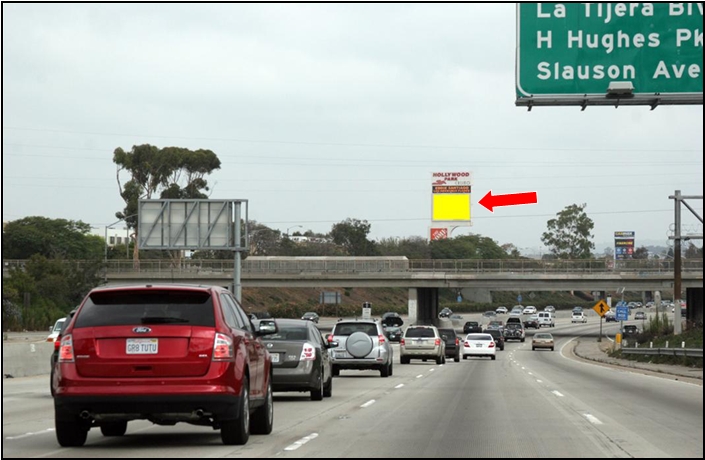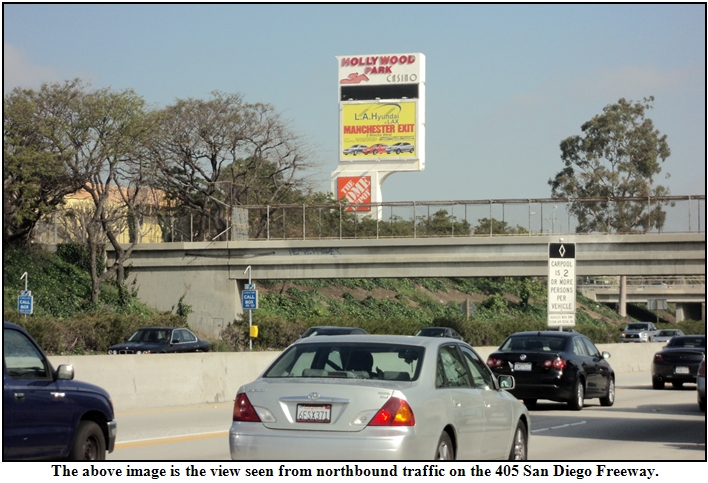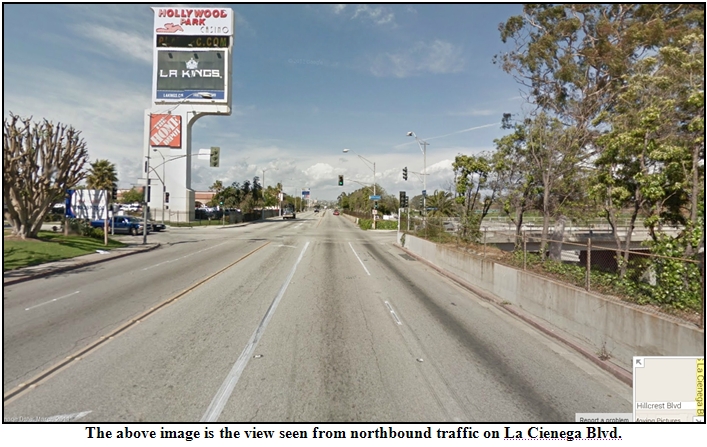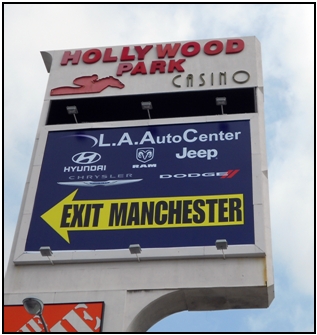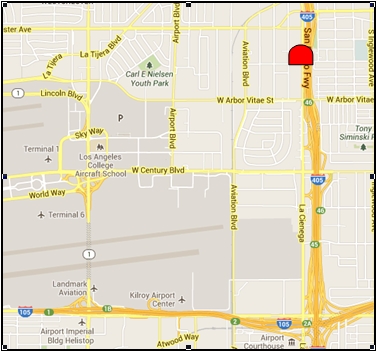 CLICK HERE TO DOWNLOAD PHOTO SHEET FOR 405 FWY BILLBOARD NEAR LAX (3-page PDF)
---
** LAST MINUTE SPECIALS! ** Hollywood, San Fernando Valley, Major L.A. Freeways & More:
Take advantage of last minute billboard specials and get your brand out there ASAP.  Contact us for up-to-the-minute availability and be ready to act immediately to secure ad space at discounted rates.  Areas and locations include (but aren't limited to): Hollywood (Hollywood Blvd, Cahuenga, Highland, La Brea, Sunset), the San Fernando Valley (including Ventura Blvd), and major freeways (including 10 San Bernardino Fwy, 5 Santa Ana Fwy, 710 Long Beach Fwy, 605 San Gabriel River Fwy & 14 Antelope Valley Fwy).
---
105 Century Freeway – Spectacular & Unique Wallscape Near LAX:
Special deal: 70% discount off regular rate card! Located on the 105 Century Freeway @ Prairie Avenue, this unique, oversized eye-catching wallscape delivers great visibility from both the freeway and adjacent surface streets that are often clogged with traffic, more surface area (844 sq. ft.) than a standard 14'x48' bulletin billboard (672 sq. ft.), and the targeting of drivers heading Westbound to either LAX or the 405 San Diego Freeway.  Marketers that act quickly will be rewarded; this unit will not be available for long.
---
Disclaimer: Please note that availability is highly time-sensitive and can change at any time.  Ad space shown is subject to prior sale and will be taken off the market by the first signed contract submitted by a qualified company.